Our Soil Manufacturing Process
Southern Landscape Supply screens, cleans and amends native Georgia soils into organic planting mixes. All of our soils are indigenous to Georgia and create the ideal growing environment for Georgia plants. We process topsoil, composts and other organic materials to create the perfect soil for your landscape project.
Not sure what you need? Our employees have been trained to assist you in selecting the best soils for your landscaping needs.
---
LANDSCAPER'S MIX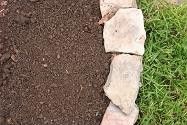 Mixture of topsoil, manure compost and granite sand.
Common uses:
Planting soil for flower beds and gardens
Raised vegetable gardens
CLAYBUSTER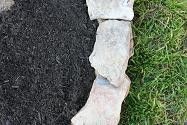 All natural and organic, aides in loosening packed clay.
Common uses:
Prepare area for new sod. Till Claybuster into existing soil.
Planting or transplanting trees or shrubs, put Claybuster in hole to a 2" depth. Put plant in hole, then mix 1 part Claybuster with 2 parts native soil to fill around plant's root ball.
FLOWER MIX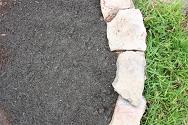 Made of a mixture of compost, manure and sand.
Mix directly with existing soil to increase flowers' roots and water absorption.
Till soil, add flower mix and till again.
Can be placed directly on top of soil without tilling for annuals.
For planting trees and shrubs, mix 50% flower mix and 50% existing soil.
GEORGIA TOP SOIL
Made directly at Southern Landscape Supply! All Georgia topsoil from SLS is screened and cleaned so it is easy to use and free of debris
Common uses:
For large projects, leveling areas, shallow sink holes, and bermed areas.
Filling in shallow depressions in landscape.
Establishing raised beds.
ERTH FOOD™
FILL DIRT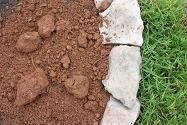 Subsoil used to change the grade or elevation of an area.
Common uses:
Backfilling retention walls
Filling in sink holes
Raise ground level
Creating a berm