Mulch
Southern Landscape Supply offers a variety of excellent mulches for ground cover for planting beds, playgrounds, and for weed control and moisture retention. The different looks of our mulch are designed to complement every home's outdoor décor. Search around here online, and come in to speak to our professionals about which mulch is best for your project. We deliver right to your home or will load it into your truck bed. All our mulch is free of stones, debris and soil.
---
Dyed Hardwood Mulches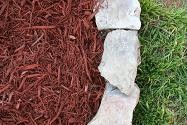 Dyed hardwood mulches are double shredded and color enhanced for consistency throughout. All dyes used are petsafe, non-toxic and bidegradable. Buying in bulk is much more economical than buying bags of mulch. Our mulches are designed to break down slowly over a year's time or more.
Dyed Red Hardwood
Dyed Brown Hardwood
Dyed Black Hardwood
Cypress Mulch
Made by grinding cypress trees from wetlands and swamplands, so it is resistant to wet rot
Insulates soil and plant roots from extreme temperature changes
Most popular for playgrounds and playscapes
Natural bug deterrent
Hardwood Mulch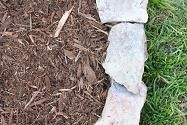 Made with shredded bark from hardwood trees
Great for slopes and areas with erosion issues
Red Oak Mulch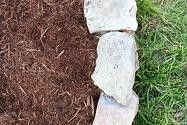 Made with red oak bark that is pulled apart and double shredded
Naturally dark brown in color, no dyes
The best mulch for retaining water
Pine Mini-Nuggets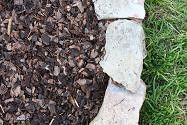 Made from natural pine bark
Adds a more rustic, chipped look to your décor
Will not compact, therefore allowing more water and oxygen to penetrate the soil
Dark, reddish brown
1" o 2" in diameter
No dyes added
Ideal for annual beds, with excellent water retention and weed prevention properties