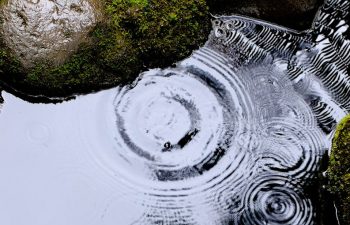 There are situations in life when size does not really matter. For example, when your child paints you a picture you never would say, "This really is just too small for me." Size does not matter in this situation because it's the thought that matters and counts. One place where size really matters is in your landscaping. Size and proportion matter a great deal when considering the materials you are going to use.
Boulder Size Matters
Boulders offer your landscaping a great deal of natural depth and interest. They are great for providing height for varied levels of eye-catching beauty. The problem with boulders occurs when people are too afraid to go too big with them. The tendency is to purchase and place a boulder that seems safe, but it often ends up being too small and ultimately throws the proportions of your landscaping off. Proportion refers to the size of the elements in your landscape in relation to the other items in your landscape.
A Boulder's Predictability Factor, For The Win!
So much about landscape design has to do with predicting the growth and erosion of the items placed in your yard. There's always a range of height and width that can be assumed and predicted based on the type of shrub, flower or tree planted. However, factors such as sun exposure, watering and storms can cause that landscape item to be not what you expected.
A Boulder is a solid choice for your landscape because it adds natural depth, interest and proportion to your yard when chosen with care. A boulder also provides a highly predicable and unchanging feature to your landscaping that you can enjoy for years to come.
Contact Southern Landscape Supply today to find the perfect boulder for your landscape.