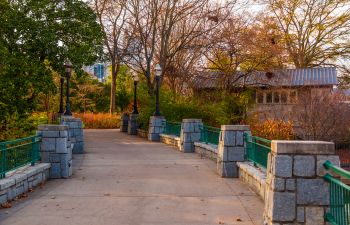 "Love the trees until their leaves fall off, then encourage them to try again next year." – Chad Sugg
Adding a tree to your home (or transplanting one) can symbolize life, peace, cyclical change and natural beauty. They are necessary for life and survival through their ability to clean the air, filter water, provide shade and produce food. They are a symbol of rootedness and strength.
If you're considering transplanting a tree, now is a good time for this. According to Trees Atlanta, "the best time to plant is between November and March." They go on to explain that it is best to transplant a tree in its dormancy (while they are not producing food.)
They also describe the process of transplanting a tree as a sort of "freak out" period where the tree goes into shock as it becomes familiarized with its new surroundings and how to survive there. If you're transplanting a tree this winter, ensure that you've given it every advantage to survive the move. One way you can do this is by giving it ideal soil to live in.
Southern Landscape Supply screens, cleans and amends native Georgia soils into organic planting mixes. All of our soils are indigenous to Georgia and create the ideal growing environment for your Georgia plants and trees.
Call Southern Landscape Supply today to discover which soil is best for your project.
"The care of the Earth is our most ancient and most worthy, and after all, our most pleasing responsibility." – Wendell Berry