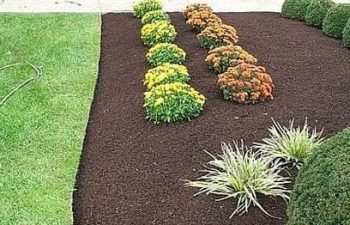 Mulch provides a wide range of benefits to your landscape design. Southern Landscape Supply offers you a variety of excellent choices for mulch.
Cypress Mulch
Dyed Hardwood Mulch
Hardwood Mulch
Pine Mini-Nuggets
Red Oak Mulch
Each of these choices of mulch come with a variety of characteristics that help give you a wide variety of options when it comes to adding it to your landscaping. Mulch also has a lot of stay power for your landscape as well, and here's why:
Mulch helps the weeds stay away from your landscape.
Mulch helps moisture stay and help hydrate your shrubs, flowers and plants.
Mulch will stay put when placed in an area, but sometimes it needs a little help. There are things you can do to help your mulch stay in its place too!
Your mulch will usually stay in its place once it settles in a bit with moisture and time. If you'd like to lay a netting or biodegradable jute blanket over the surface it will anchor it until it settles. Permanent edge fencing will hold you mulch in place and offer a beautiful surrounding for all your landscaping. If your mulch is on a steep hill you can choose coir logs or fiber rolls that work as a barrier against downward bound particles like mulch.
Contact Southern Landscape Supply today to see which mulch is right for your landscape design. Once you choose the one you'd like, we will deliver it right to your home or we will load it onto your truck bed for you. Come see us today!