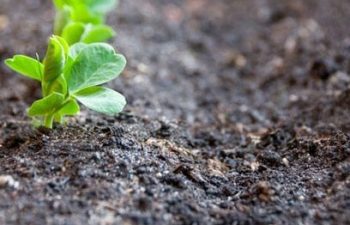 "Eat what you grow and grow what you eat," is the battle cry of the modern victory garden. Previous generations were more self-sufficient. Perhaps they knew a thing or two that we should learn. During World War II, vegetable gardens were planted in front and back yards to show patriotism and support the nation's war effort, as well as provide an affordable source of food.
Today, gardening can fulfill a variety of goals: combat stress, get some gentle exercise and save money on groceries; but for others, it is a declaration of independence. Raised beds are popping up everywhere as an easier way to garden. The concept of the WW2 Victory Garden is back in vogue.
The meaning of a victory garden today has much to do with taking back the responsibility and control of our own food supply. A full-fledged, self-sufficient garden can generate the pride of independence and accomplishment. Gardening helps one experience the empowerment and fulfillment that comes from mastering the basic skills of providing for our families.
Better Diet
A more healthy and nutritious diet starts in the garden. Eating healthier heightens the taste and nutrition of your meals. Most produce items travel 1,500 miles to get to your table. The time from harvest to consumption degrades the taste and nutritional value.
A diet composed of more fresh fruits and vegetables grown in soil that has not been drained of its vital elements and minerals is very healthy. Good soil diminishes the need for chemicals to grow a quality product.
Where to Invest
Having a modern victory garden can be frugal. The pantry can be full of more nutritious food when there is a garden in constant production.
There is no need to buy fancy gadgets. The bulk of your investment should be in your soil. The better your soil, the better your produce. There is no value in spending money on fancy seeds if your soil cannot support your plantings.
Start Your Victory Garden Today
A garden is a wonderful place to reconnect to the things that are important in life. Connecting with nature in the garden is time well spent. Call Southern Landscape Supply at (770) 205-9393 for quality soil to give your garden a jump start so you can plant immediately. The sooner you start, the sooner you will reap the rewards.