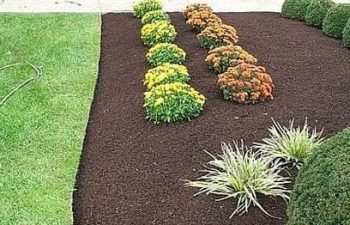 With the COVID-19 pandemic requiring millions of Georgians to stay home, many homeowners are making the decision to spruce up their homes and landscapes. At Southern Landscape Supply, we are here to provide for the materials you need to make your yard stand out.
Nothing helps set a yard apart from others in a neighborhood more than freshly laid mulch. Mulch is a versatile landscape material that can be used in various places throughout your landscape, including along walkways, around patios, in playgrounds, as well as in flower beds and gardens. Mulch can be used to both protect and beautify your landscape.
Mulch comes in a variety of colors, shapes, and types. You can choose the color and texture of mulch that best sets off different landscape focal points in your yard. As well as providing a visual appeal, mulch can also offer benefits to your outdoor spaces. These benefits include:
Soil insulation
Retention of water to help roots stay moist
Protection of the soil from extreme heat, rain, or cold
Keeping weeds at bay
Defines walkways and outdoor hardscapes
Prevention of soil compaction
Allows showcasing of flower beds, trees, plants, and hardscapes
Provides a manicured appearance to the overall landscape
If you are interested in spreading mulch in your yard to spruce up your landscape, Southern Landscape Supply is the name you can turn to. We can ensure that you are purchasing the highest quality of mulch for your landscape. While we are experiencing a higher customer demand right now due to COVID-19, we are still the source you can turn to for exceptional landscape supplies.
Stay safe, and don't forget to wash your hands!