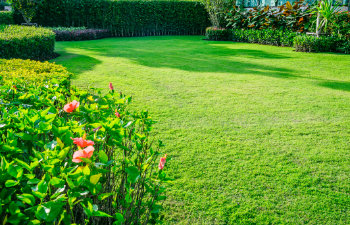 Landscaping can transform the look and feel of any outdoor space. From a small garden to a sprawling estate, a beautifully landscaped yard can provide peace and tranquility while adding curb appeal and value to your property. Southern Landscape Supply provides various landscaping products such as stones, rocks, sand, gravel, landscaping timbers and mulch to bring your landscaping plans to life.
Creating Your Dream Landscape
The right landscaping materials are essential to create a beautiful outdoor space, with vast selections of landscaping products to fit any style or design preference. Whether you want to add texture to your garden with stones or create a natural-looking walkway with sand and gravel, we can help you with pick-up or delivery.
Stones, Rocks, Sand, Gravel, & More
Stones, rocks, sand, and gravel can be used in various ways to create a beautiful, functional landscape. We provide various stones, such as river rock, limestone and slate, to add texture and depth to any outdoor space. Sand and gravel can be used to create a walkway, to level the ground for patios and retaining walls or to create a foundation for an outdoor structure.
Landscaping Timbers & Mulch
In addition to rocks, sand, and gravel, Southern Landscape Supply offers landscaping timbers and mulch to enhance the look of your outdoor space. Landscaping timbers can create borders, retaining walls and more. Mulch can provide a protective layer to help defend your plants from frost, lock moisture in the soil and improve the appearance of garden beds.
Quality Products and Exceptional Service
Southern Landscape Supply prides itself on providing quality landscaping products and exceptional customer service. Their team of experts can help you choose the right materials for your project and provide recommendations for installation and maintenance. Southern Landscape Supply is a one-stop shop for all your landscaping needs. With a vast selection of rocks, sand, gravel, landscaping timbers and mulch, you can create a beautiful and functional outdoor space that reflects your unique style and personality.
Our commitment to quality products and exceptional service ensures that your landscaping project will succeed. Contact us today to start your landscaping journey.