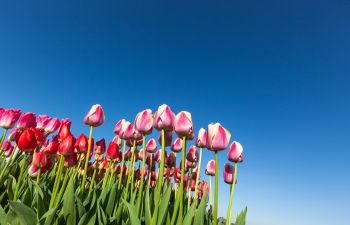 The temperatures are cooling and it's the perfect time to get outside and enjoy the weather and adorn your yard with beauty and health! Have you considered the benefits of adding raised planters to your home? Now is the time to do it.
Cool Weather Raised Flower Beds
Most people are hesitant to plant flowers in the cooler weather, however there are many flowers that thrive and show their pretty colors even when it's cold outside. They are a great way to brighten the shorter days and add a pop of color to your yard. If you're looking for winter flowers to plant in your raised flower beds, do your research! Some examples of these flowers include: pansies, calendula, candytuft, cineraria, and cyclamen.
Cool Weather Raised Garden Beds
There's something amazing about stepping out into your backyard in the winter to feed your family. Gardens are not just for spring and summer. Thompson-morgan.com offers us the Top 10 Vegetables to Grow Over Winter. Some of the veggies favorites they suggest include: onions, garlic, perpetual spinach, broad beans, peas, and many more.
Building Your Raised Flower Bed
If you are considering building a raised flower or garden bed contact Southern Landscape Supply. We will supply you with pressure treated landscape timbers for your planters of raised flower or garden beds. We offer 6 X 6 X 8 pressure treated landscape timbers that will assure you the critical structural stability that you need.