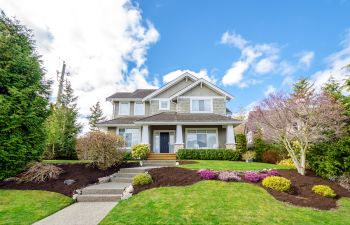 When you are thinking about updating your home, most of the time you think of how you can update your actual house. However, it is important to consider how your landscape impacts your entire home's façade. The right landscape design can speak volumes towards your entire property, inviting family and friends into a beautiful atmosphere. There are hundreds of different ways that you can take your landscape design, and it may seem challenging to know where to start. The perfect landscape requires exceptional supplies that will create the look you are hoping to achieve.
Before You Begin
Before you start purchasing materials and digging holes, you want to take time to consider your property. Step back to the road and take pictures of your entire yard and house. Then, study your entire area and think about how you can complement the permanent structures on your property. Your ultimate goal is to make your landscape appear as an extension of your home.
If you have a large property, you will want to choose elements that offer size-comparable qualities that set off your property. If you have a large home, you can get away with using large landscape features. If your house is small, you will want to keep your landscape options comparable.
It is always important to consider color variances. Pay attention to the color of your home's paint, vinyl, brick, and stone. If your home has neutral shades, you don't want to shock your yard by adding bright colors that do not coordinate. Look for landscaping features that flatter the color pattern already established.
Quality Matters
At Southern Landscape Supply, we offer the highest standard in landscape materials.
Top Soil
Stone
Mulch
Timbers
Sand and Gravel
Boulders
Sod
Southern Landscape Supply is a bulk supplier of quality landscape materials for homeowners to update and beautify their residential properties. We also provide professional landscapers with much-needed products in the quantities they need.
Call us today!