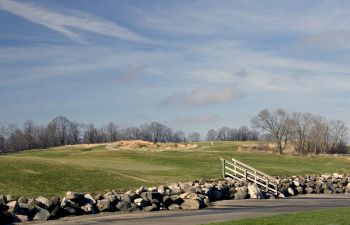 Boulders can be as vital an element to your landscape as plants. Large ones are often placed around pools or at the base of fountains, while small ones are wedged together in retaining walls. However, boulders can be used in so many more ways. They can even be turned into fire pits or water features with strategically drilled holes.
Boulders are striking visual elements that break up a monotonous landscape and can be aesthetically pleasing while serving a functional purpose, like seating, stairs or path markers. In addition, they are terrific as landscape lighting centerpieces. However, while one lone boulder can add character to a landscape, using them in groups of three is more interesting.
Boulders become fundamental focal points, adding texture and height to a flat landscape. They also give your garden a more natural feel. You can re-create nature scenes and provide plants with a natural surface to grow on for a picturesque oasis. Let the boulders reveal nature's pure beauty. Let them serve as a visual anchor and work your other landscaping elements around them.
Beauty in the Eye of Boulders
You can allow the boulders' features and your landscape style to determine how you arrange the rocks in a way that best compliments the beauty of your home. Meaning, get your visual cues from the shapes in your garden and your house, allowing the forms to influence whether your boulder should lie flat, stand up or dramatically jut out at an oblique angle. In addition, change the directional placement of the boulders for a more natural feel. For example, have some lying flat while others stand up leaning against it.
Incorporating boulders into your garden design is fun! You can draw inspiration from their colors, sizes and textures. However, they are considerably heavy, so you should plan how to use them and where they will go precisely. You will also need a professional landscaper and supplier like Southern Landscape Supply to help.
And do not be afraid to go big. Typically, when someone selects a boulder outside the property's context, they underestimate the appropriate size. The boulder looks much smaller once placed on site in relation to the overall landscape and the house. Therefore, pick a boulder that seems a size too big and it will usually be a perfect size.
Southern Landscape Supply specializes in selecting and delivering gorgeous boulders, so you will be in good hands. We offer the best quality rocks in three sizes (small, medium, large) at the best prices available. In addition, our knowledgeable landscaping staff can help you plan the landscape of your dreams.
At Southern Landscape Supply, we sell boulders by the ton ($150) or per pound ($0.13) if hand-selected and self-loaded. We deliver to residential and commercial properties daily. We are a family-owned business and trusted supplier of high-quality landscaping materials. Visit or contact us today if you are ready to make your outdoor living a jaw-dropping spectacle!