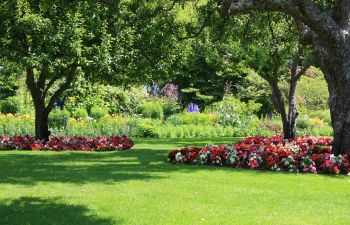 2020 has already been a year like no other in the history of our world. As families have spent more time quarantined at home, many parents are looking for fun things to do. Unless you have a private pool in your backyard, staying cool in the Georgia heat will also be something to overcome. We know that coming up with fun ideas every day can seem daunting, which is why we wanted to share a list of creative ways to make your backyard your top entertaining space.
Backyard Activities for the Entire Family
Whether you have young children, older children, or a combination, your outdoor space can be a place to gather together for hours of fun. Here is a list of fun outdoor activities:
Have a picnic
Paint with shaving cream
Run through sprinklers
Set up a "slip n' slide"
Jump rope
Draw with sidewalk chalk
Play hopscotch
Make an obstacle course
Plant a garden
Paint rocks
Play kickball
Set up a net and play badminton or volleyball
Blow bubbles
Have a sack race
Have an egg and spoon race
Make homemade popsicles and enjoy them
Build a fort
Set up a campsite and camp out in your backyard
Play a movie on a projector screen
Look for constellations in the night sky
If your backyard needs some attention before you can fully enjoy it, contact Southern Landscape Supply. We offer premier products to beautify your property.