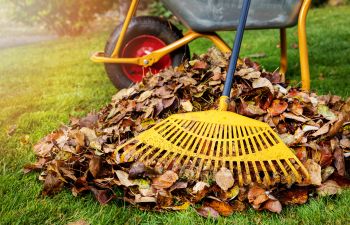 Does your lawn still need some work before the holidays? While winter may not get as cold as it does in northern states, colder temperatures can still damage your lawn. If you have failed to prepare your yard, there is still time for vital tasks that will keep your yard looking beautiful and ready for springtime. Here are three tips to prepare your Georgia landscape for the winter season.
Clear Debris
Clearing debris can protect your landscaping and keep your guests safe during the holiday season. Debris can encourage bacteria growth and disease in your lawn. Rake up leaves, trim dead branches and prune shrubs. This will help your soil absorb the water and nutrients it needs to thrive during colder temperatures. Remove weeds or dead plants and put away tools and furniture that will be unused during the winter months.
Prepare and Plant Spring Blooms
The winter season is an ideal time to prepare and plant spring blooms for your Georgia landscape. Once you clear off your flower beds, bury bulbs in well-drained soil and add mulch to maintain warmth for growth. Pine straw mulch can help retain moisture, suppress weeds and make your current flowers stand out against a winter backdrop. Bring any plants indoors that are sensitive to colder temperatures.
Care for Your Turf
Caring for your turf during the winter is essential for beautiful landscaping all year long in Georgia. Make sure to mow your lawn regularly and clear grass clippings. Use lime applications and lawn fertilization to nurture the soil. You may also need weed control treatments to protect your turf from damage.
Georgia Landscape Supplies for All Your Needs
By preparing and caring for your Georgia landscape this winter, you can lower your maintenance costs and save yourself time to enjoy spring and summer. Southern Landscape Supply provides landscape delivery services throughout the metro Atlanta area in Georgia to help you make your home or business look its best this winter. Premium organic soils and landscaping materials nurture and protect to help you make the most of your investment. Call to schedule delivery service to your home or business today.