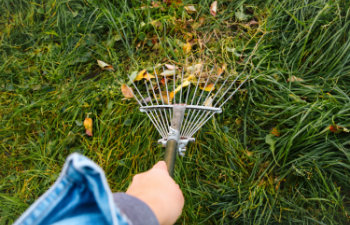 As the leaves start to change and the air gets crisp, it's time to start thinking about enhancing your landscaping for fall. Southern Landscaping Supply in Cumming has everything you need in stock right now to transform your North Georgia property for autumn.
Here are five ways to make your outdoor space look its best during this beautiful season.
1. Embrace Fall Colors
Fall is known for its beautiful foliage, so why not incorporate those colors into your landscaping? Consider planting trees and shrubs that turn vibrant shades of red, orange and yellow in the fall. You can add fall-blooming flowers like chrysanthemums, asters and goldenrods to your garden beds for a pop of color. Now is the time to plant some trees and shrubs for future beauty. Consult with one of our landscaping specialists for more advice and recommendations.
2. Add Texture with Hardscaping
Hardscaping elements like rocks, gravel and pavers can add texture and interest to your outdoor space. Try incorporating these elements into your landscaping to create pathways, garden borders or seating areas. You can also use hardscaping to create a focal point in your yard, like a water feature or a fire pit. Southern Landscape Supply has various gravel, stones and boulders to build any form of hardscapes for fall.
3. Create a Cozy Seating Area
As the weather cools down, you'll want to spend more time outside enjoying the crisp Georgia air. Create a cozy seating area by adding comfortable outdoor furniture, like a rocking chair or a porch swing. Add blankets and pillows to your seating area to make it extra cozy. Southern Landscape Supply has landscape design specialists who can help you design the perfect seating area for entertainment or relaxation on your property. Ask a team member for assistance when you visit or call us.
4. Incorporate Fall Decorations
Fall decorations can add a festive touch to your landscaping. Add seasonal decorations like pumpkins, gourds and bales of hay to your front porch or garden beds. You can also hang a fall wreath on your front door to welcome guests. Southern Landscape Supply has loads of fall décor and landscaping elements on hand and ready for loading or delivery. Shop our Cumming facility to discover just what you need for beautiful fall decorating.
5. Keep Your Lawn Healthy
Even though your lawn may not be growing as quickly in the fall, it's still essential to keep it healthy. Continue to water your lawn regularly, especially if you live in an area with dry weather. You should also rake up leaves and debris to prevent them from smothering your grass. Talk with a Southern Landscape Supply lawn specialist about more recommendations to keep your lawn and property healthy.
By following these tips, you can enhance your landscaping for fall and create a beautiful outdoor space to enjoy all season long. Whether you're relaxing with a book on your porch or hosting a fall gathering with friends and family, your landscaping will be the talk of the town. Southern Landscaping Supply can help! Call us or drop by today and speak with a team member for more recommendations, advice and help with buying decisions.